For over a year now you've been able to route your error notifications to PagerDuty. Now you can send outage notifications as well. This feature is enabled by default for all PagerDuty integrations.
Here's what it looks like in action: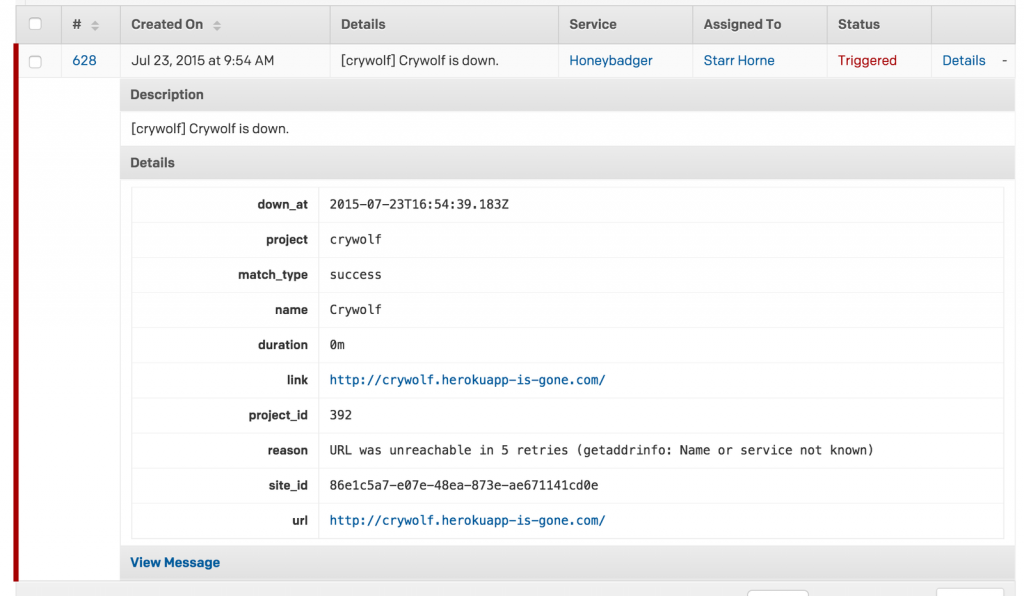 An uptime alert sent by honeybadger to pagerduty.
If you've never used our uptime monitoring system before, it's easy to get started. Just click on the "Uptime" tab for any app you have in Honeybadger, then click "monitor a new site"

How to add an uptime check with honeybadger