Loved by 1000's of customers, big and small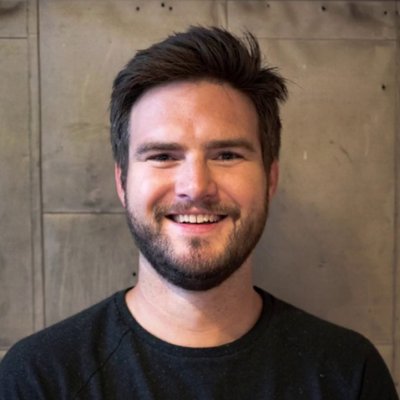 "Honeybadger is the new gold standard for error notifications + uptime monitoring. Really love the product."
— Kent Fenwick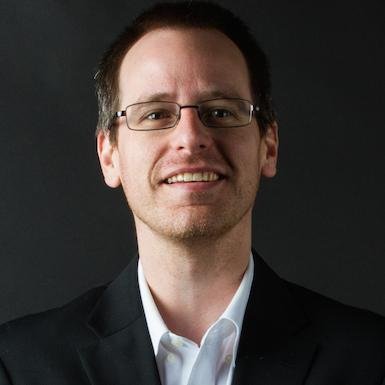 "One weekend we sent them 100,000 errors and just got a polite email from them. Class act."
— Mike Perham
All paid plans come with a 15-day trial, unlimited projects, unlimited users, integrations with services like Slack and GitHub, and awesome support from the developers who built Honeybadger. You get one month free when you pay annually. Need more? Larger plans are available: contact us.
Here's a detailed feature list:
Basic
Sign Up for Free
Team
Start Free Trial Start Free Trial Start Free Trial Start Free Trial Start Free Trial Start Free Trial Start Free Trial Start Free Trial
Business
Start Free Trial Start Free Trial Start Free Trial Start Free Trial Start Free Trial Start Free Trial Start Free Trial Start Free Trial
Enterprise
Contact Us

Resources

The number of errors you can send us per month.

1,000
Starts at 150K
Starts at 150K
Custom

How long we keep error params, backtraces, etc.

15 days
90 days
180 days
Custom
Uptime Checks

The number of URLs you can monitor externally

5
100
300
Custom
Check-Ins

The number of cron jobs or scheduled tasks you can monitor to avoid silent failures

5
100
300
Custom

How many people can work on your projects

3
Unlimited
Unlimited
Unlimited
Teams

The number of teams you can have

0
1
Unlimited
Unlimited
Apps

The number of projects you can create

Unlimited
Unlimited
Unlimited
Unlimited

Kinds of Monitoring

Exception monitoring

Alerts when your application raises exceptions

Deployment tracking

Know who deployed what, when. This feature also integrates nicely with Github to show the commits that got deployed.

Uptime monitoring

Our global network of servers will ping your site and let you know when it's down. All plans also include public status pages.

Check-Ins

Monitor cron jobs and services by having them check in with Honeybadger. Simple Check-Ins report within an interval. Advanced Check-Ins allow schedules such as weekdays-only.

Simple
Simple
Advanced
Advanced

Managing Errors

Metadata

Attach info like user-id to your exceptions automatically

User Feedback

Embed a user-feedback form on your error pages. Feedback is automatically attached to the error that just occurred.

Custom per-project rate limits

Set a custom rate limit for each project. This helps manage the amount of traffic that counts towards your total error limit.

Advanced alert routing

Route error alerts to specific users and integrations by environment, hostname, exception class — almost any piece of data associated with the error.

Rate-based Escalation

Configure multiple alerts for different people and integrations based on error frequency. E.g., you can choose to only send Slack notifications when errors happen more than 10 times in an hour.

Custom per-project retention limits

Set a custom data retention limit for each project. This allows you to ensure sensitive data is deleted within a shorter period than your plan's default retention period.

Collaboration

Comments & Assignment

Attach comments to specific error & assign it to a user

Multiple Teams

Have several internal teams working on different sets of projects? We can handle that

Security & Administration

Supports SAML/SSO

Integrates with custom authentication providers

Customize which authorization sources are allowed to access your account

Customize how long login sessions are valid before requiring re-authentication

Personalized sign-in page with only your account's active auth sources

Auditing controls

Track all user activity

Unlimited Email Support

Fast, awesome support from the developers who built Honeybadger

Priority Support

Get priority support via phone and email

Real-time support

Use Slack Connect to have a real-time connection to Honeybadger developers

Account Manager

Get a dedicated account manager as a single point of contact

Uptime SLA

Receive service credits if we fall below 99.9% uptime in a calendar month

Single tenant / self-hosted option

Get a dedicated environment hosted by Honeybadger, or a Honeybadger-managed installation running on your own infrastructure

Support Workflow

Intercom

Send per-user events to Intercom

Ops Workflow

PagerDuty

Route notifications through PagerDuty

VictorOps

Route notifications through VictorOps

OpsGenie

Route notifications through OpsGenie

AlertOps

Route notifications through AlertOps

DataDog

Send Analytics to DataDog

Project Management

GitHub

Create and manage issues in GitHub, and link stack traces to files in GitHub

GitLab

Create and manage issues in GitLab, and link stack traces to files in GitLab

Bitbucket

Create and manage tickets in Bitbucket, and link stack traces to files in Bitbucket

Asana

Create and manage tasks in Asana

Jira Software

Create and manage tickets in Jira Software

Linear

Create and manage issues in Linear

Pivotal Tracker

Create and manage tickets in Pivotal Tracker

Redmine

Create and manage tickets in Redmine

Shortcut

Create and manage stories in Shortcut

Sprintly

Create and manage tickets in Sprintly

Trello

Create and manage tickets in Trello

Notification Channels

Email

Receive error & uptime alerts via email

SMS

Receive error & uptime alerts via text message

Slack

Receive alerts in Slack chat

Mattermost

Receive alerts in Mattermost chat

Flowdock

Receive alerts in Flowdock chat

Campfire

Receive alerts in Campfire chat
Any questions?
Is there a free plan?

Yup, if your error traffic is low, you can use our Basic plan for free.

What if I need more resources?

No problem. We have larger plans available, and we can customize our pricing to meet your needs. Just shoot us an email, let us know what you need and we'll make it work.

Do you accept purchase orders or checks?

We accept POs and payment by check for users on the annual plans.

Which languages are supported?

Error monitoring is supported in Ruby, JS, Node, Go, Elixir, Python, PHP, Java, and more—see our docs for the full list. Uptime monitoring is supported in all platforms.

How does the limit work?

Our goal at Honeybadger is to keep you from hitting hard limits. When you exceed your monthly error limit, we continue to process up to 125% of your limit before we stop processing data until the end of the month. We also send a lot of nice emails along the way to make sure there are no surprises, and you can configure your own traffic limits per-project. You also have the option of enabling overage billing, if you routinely go just a little over your plan's quota. When enabled, you pay $0.0003 (Team plans) or $0.0006 (Business plans) for every notification we process over and above your quota.

Do you throttle?

We allow for bursts of error traffic without any throttling. We don't routinely throttle (aside from doing so to enforce the limits), but if your project's traffic is sufficient to impact the service we offer to other customers, we will throttle your project on a temporary basis.

How does retention work?

Most error data gets stale pretty quickly, so we don't keep everything forever. We purge data based on the retention settings of your account.