Lucky you — you have a coupon! Just sign up for any plan below and it will automatically be applied.
Loved by 1000's of customers, big and small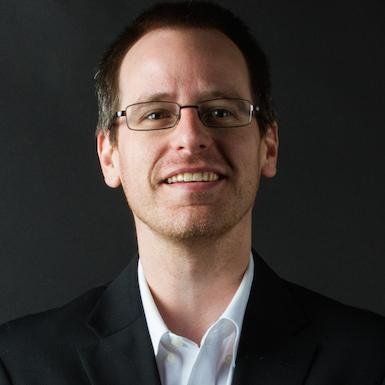 One weekend we sent them 100,000 errors and just got a polite email from them. Class act.
— Mike Perham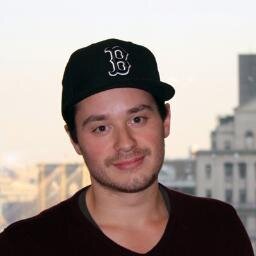 I'm solidly with you guys on all my apps. Have to say Honeybadger is the best out of all the options.
— Sky Mayhew
Is there a free plan?

Honeybadger is free for non-commercial open-source projects — we're actually the error monitoring system of choice for RubyGems.org and Bundler. Other non-profit organizations get a 20% discount. We don't offer a free plan for commercial apps.

What if I need more resources?

No problem. Just shoot us an email, let us know what you need and we'll make it work.

Do you accept purchase orders or checks?

We accept POs and payment by check for users on the Large Annual plan and above.

Are you compliant with HIPAA, SOC-2, or EU SafeHarbor?

Sorry, but for now we're not offering solutions certified compliant with these regulations.
Do you rate limit errors?

We don't rate limit as part of our pricing strategy. You can burst up to hundreds of errors per minute for a short time. If the burst turns into a deluge, we'll put a temporary throttle on the project.

How does retention work?

Depending on your project, it may only be useful for you to see errors for the past week, month or quarter. Our retention levels let you chose which works best for you, and avoid paying for more storage than you need.

Which languages are supported?

Error monitoring is supported in Ruby, JS, Node, Go, Elixir, Python, PHP and Java. Uptime monitoring is supported in all platforms.
Here's a detailed feature list:
Pricing

Large
Medium
Small
Micro
Annually

Your CC will be billed once a year

$228.25 / mo
Get This Plan
$81.58 / mo Get This Plan
$44.92 / mo Get This Plan
$26.58 / mo Get This Plan
Monthly

Your CC will be billed monthly

$249 / mo Get This Plan
$89 / mo Get This Plan
$49 / mo Get This Plan
$29 / mo Get This Plan

Resources

Large
Medium
Small
Micro
Retention

How long we keep error params, backtraces, etc.

90 days
90 days
30 days
7 days
Apps

Number of projects you can create

30
10
5
2
Uptime Checks

The number of URLs per project you can monitor externally

20
10
3

Kinds of Monitoring

Large
Medium
Small
Micro
Exception monitoring

Alerts when your application raises exceptions

Deployment tracking

Know who deployed what, when. This feature also integrates nicely with Github.

Uptime monitoring

Our global network of servers will ping your site and let you know when it's down

Managing Errors

Large
Medium
Small
Micro
Metadata

Attach info like user-id to your exceptions automatically

User Feedback

Embed a user-feedback form on your error pages. Feedback is automatically attached to the error that just occurred.

Rate-based Escalation

Configure multiple alerts for different people based on error frequency

Advanced alert routing

Route error alerts to specific users by environment, hostname, exception class — almost any piece of data associated with the error.

Collaboration

Large
Medium
Small
Micro
Unlimited Users

Invite all your co-workers to help you out

Comments & Assignment

Attach comments to specific error & assign it to a user

Multiple Teams

Have several interal teams working on different sets of projects? We can handle that

Notification Channels

Large
Medium
Small
Micro
Email

Receive error & uptime alerts via email

SMS

Receive error & uptime alerts via text message

Slack

Receive alerts in Slack chat

HipChat

Receive alerts in HipChat chat

Flowdock

Receive alerts in Flowdock chat

Campfire

Receive alerts in Campfire chat

Ops Workflow

Large
Medium
Small
Micro
PagerDuty

Route notifications through PagerDuty

VictorOps

Route notifications through VictorOps

OpsGenie

Route notifications through OpsGenie

DataDog

Send Analytics to DataDog

Project Management

Large
Medium
Small
Micro
Github

Create and manage tickets in Github

Bitbucket

Create and manage tickets in Bitbucket

Clubhouse

Create and manage stories in Clubhouse

Jira

Create and manage tickets in Jira

Pivotal Tracker

Create and manage tickets in Pivotal Tracker

Redmine

Create and manage tickets in Redmine

Sprintly

Create and manage tickets in Sprintly

Trello

Create and manage tickets in Trello

Customer Management

Large
Medium
Small
Micro
Intercom

Send per-user events to Intercom

Pricing

Large
Medium
Small
Micro
Annually

Your CC will be billed once a year

$228.25 / mo
Get This Plan
$81.58 / mo Get This Plan
$44.92 / mo Get This Plan
$26.58 / mo Get This Plan
Monthly

Your CC will be billed monthly

$249 / mo Get This Plan
$89 / mo Get This Plan
$49 / mo Get This Plan
$29 / mo Get This Plan