Honeybadger has integrated tightly with GitHub since we started, allowing you to jump directly to the bug in your source code and automatically managing issues for errors. Today I'm happy to announce that we're bringing all the features our GitHub users know and love to Bitbucket -- because, let's face it: Bitbucket doesn't get enough love.
Without further ado, here are some screenshots: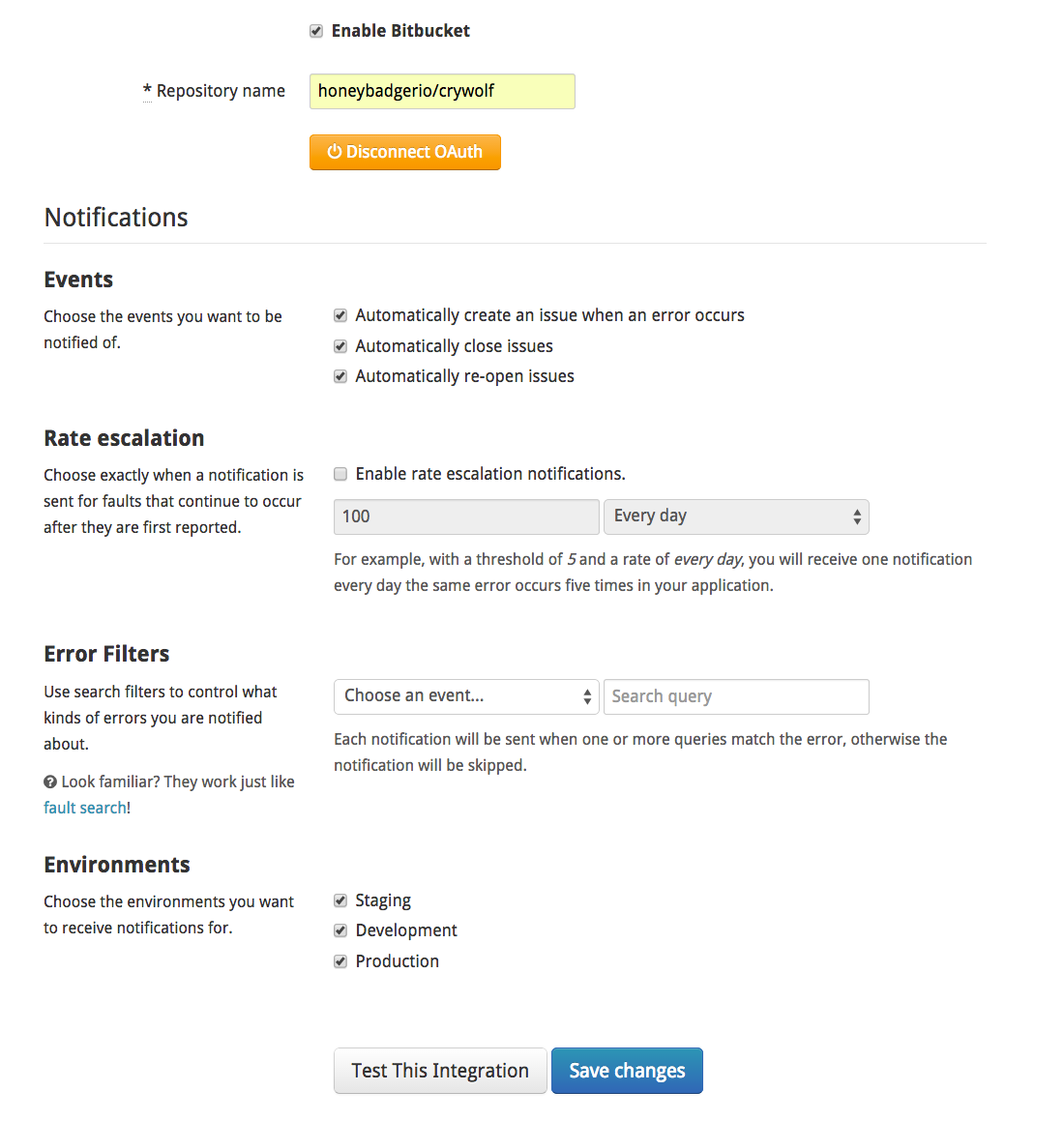 Add the Bitbucket integration from your project settings page.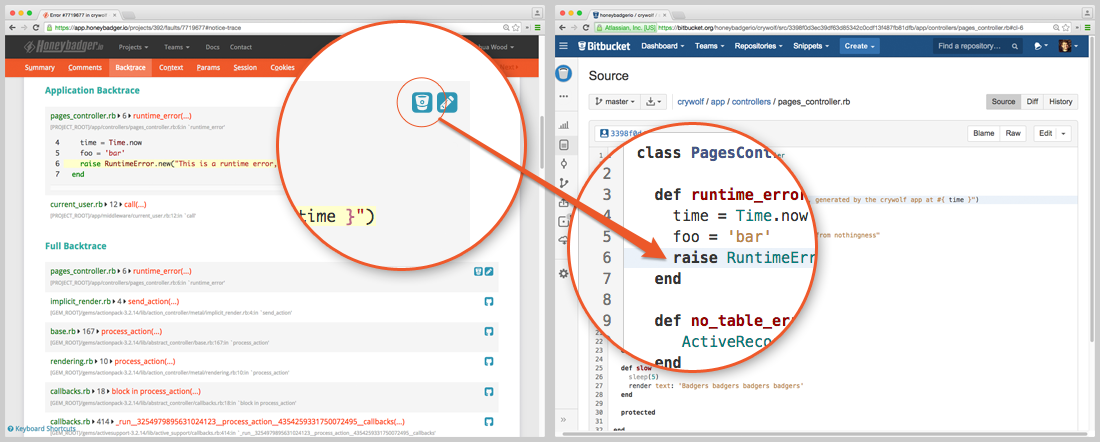 Files are linked directly to Bitbucket from the backtrace.
We hope that this new integration will make Honeybadger even more powerful for our Bitbucket users. If there's an integration you're still missing from Honeybadger, get in touch with me and let me know! (you can use the in-app help icon on your dashboard to send a quick message.)