We're working on something new!
Hook Relay
gives you Stripe-quality webhooks in minutes. Sign up for free today!
Check out Hook Relay
Uptime Monitoring
Learn about outages due to network, configuration and other non-code issues before your customers do.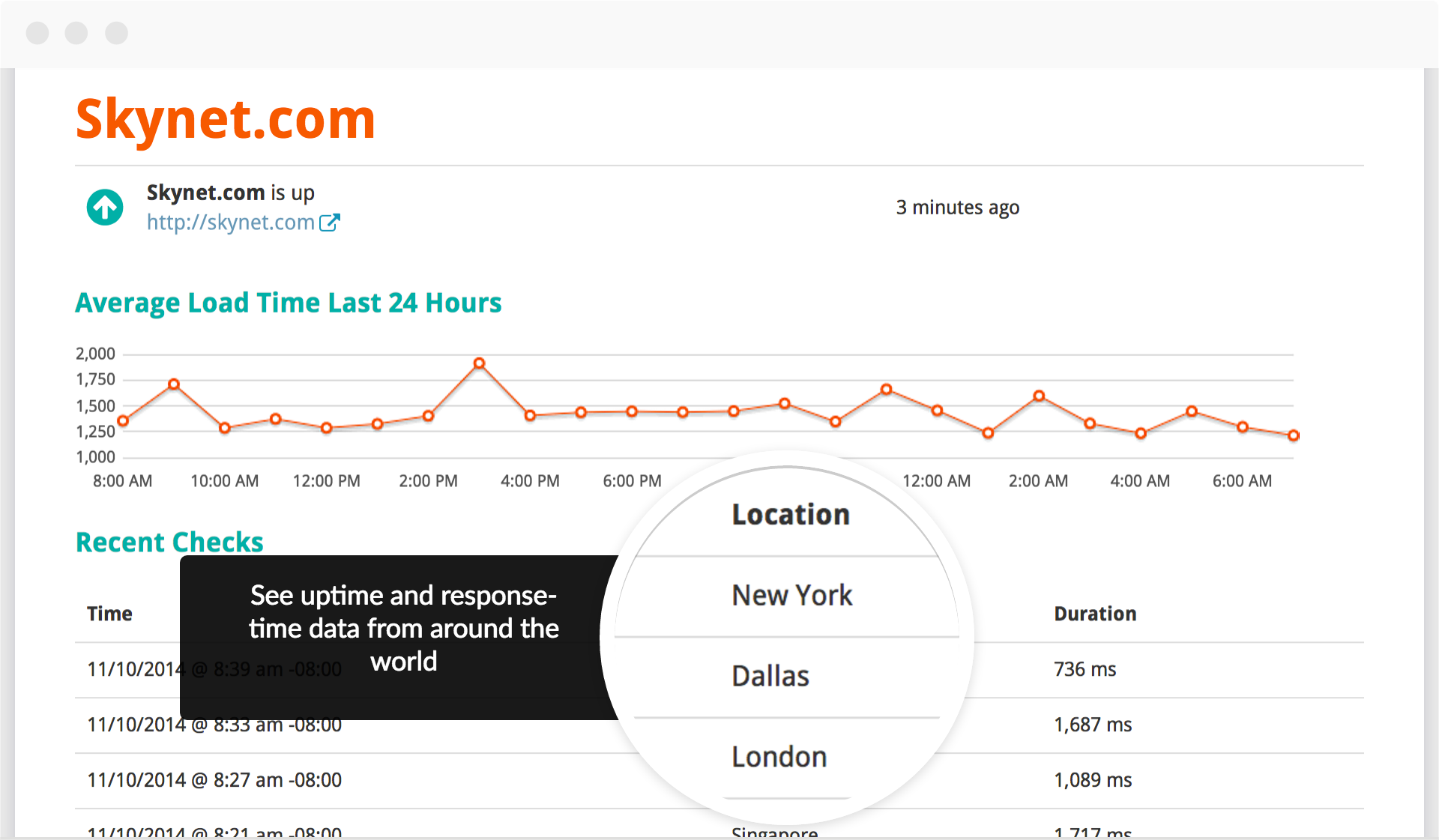 Outage Details
Every time your server goes down we record important information like response codes and headers.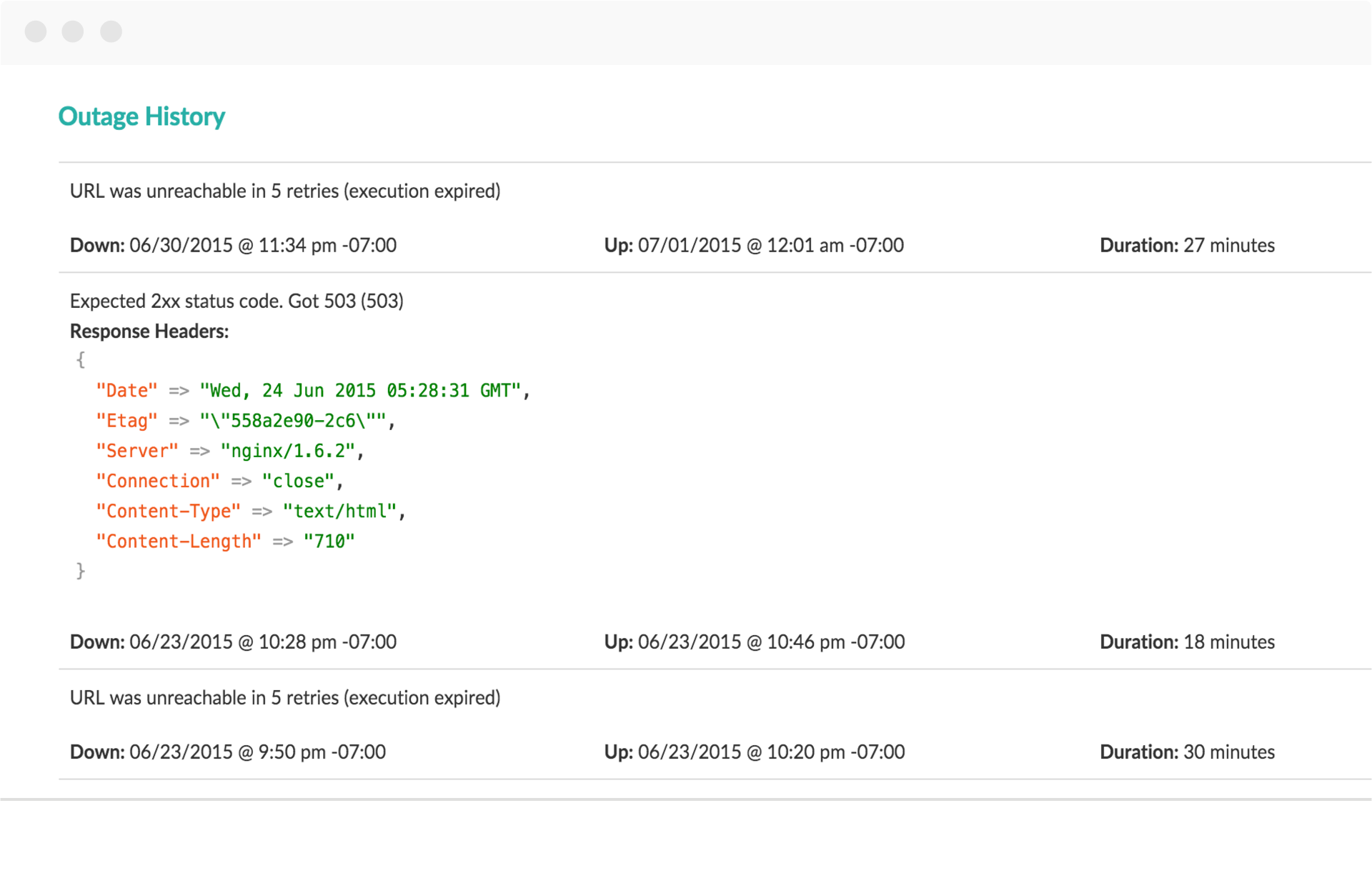 Intelligent Notifications
The same flexible notification system that we use for errors also works with uptime events.